SUSTAINABLY SOURCED ORGANIC SHEA BUTTER

Did you know Shea Nuts are an essential resource for the West African villages where we source our Shea Butter? Localized harvesting and pressing of this lush, creamy butter supports farmers and families native to these growing regions.
FAIRTRADE SOURCING SUPPORTING VILLAGE FARMERS IN GUINEA

Our Shea Nuts are harvested by village farmers in the highlands of Guinea in West Africa. The Shea Nuts are locally pressed into a nourishing unrefined shea butter well known for its hydrating and skin softening properties which are gentle enough for babies while also rejuvenating and soothing for people of all ages.  
The mountainous highlands where our shea trees are located are in a tropical region that benefits from warm temperatures and a bountiful rainy season. The local climate and high altitude of the collection areas result in a 75% oil content (with only 25% waste) versus the typical 50/50 ratio found in other regions. In addition to lower waste harvesting, our shea butter is unrefined to preserve its beneficial qualities and consistency. This means it is neither whitened or deodorized, resulting in a premium Shea Butter rich in vitamins and natural extracts.
Founded by the son of a Native Guinean with roots in the agricultural history of the area, our provider cares deeply about the culture and history of the Guinean community. Our fairtrade partner has an established development fund which works to provide farmers and their families improved access to healthcare, education, and a fair living wage.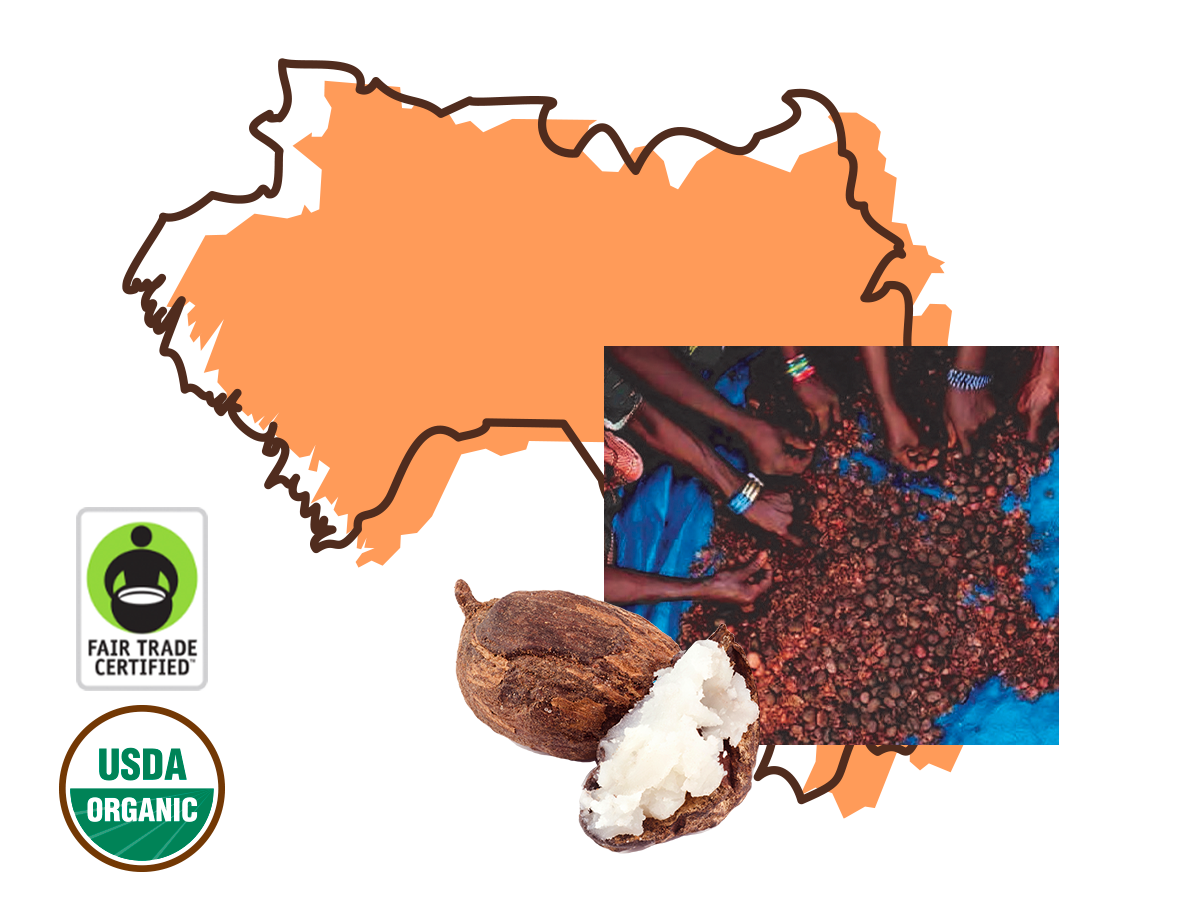 Several of our Sensitive Baby products are enriched with sustainably sourced, organic and fairtrade Shea Butter to help nourish, moisturize and sooth sensitive skin. Gentle enough for your precious little ones and effective for dry or sensitive skin of all ages.  
At Babo Botanicals, we are committed to sustainably sourcing ingredients that are not only good for people but also for the local ecosystem and the farmers who grow and harvest them with love and care.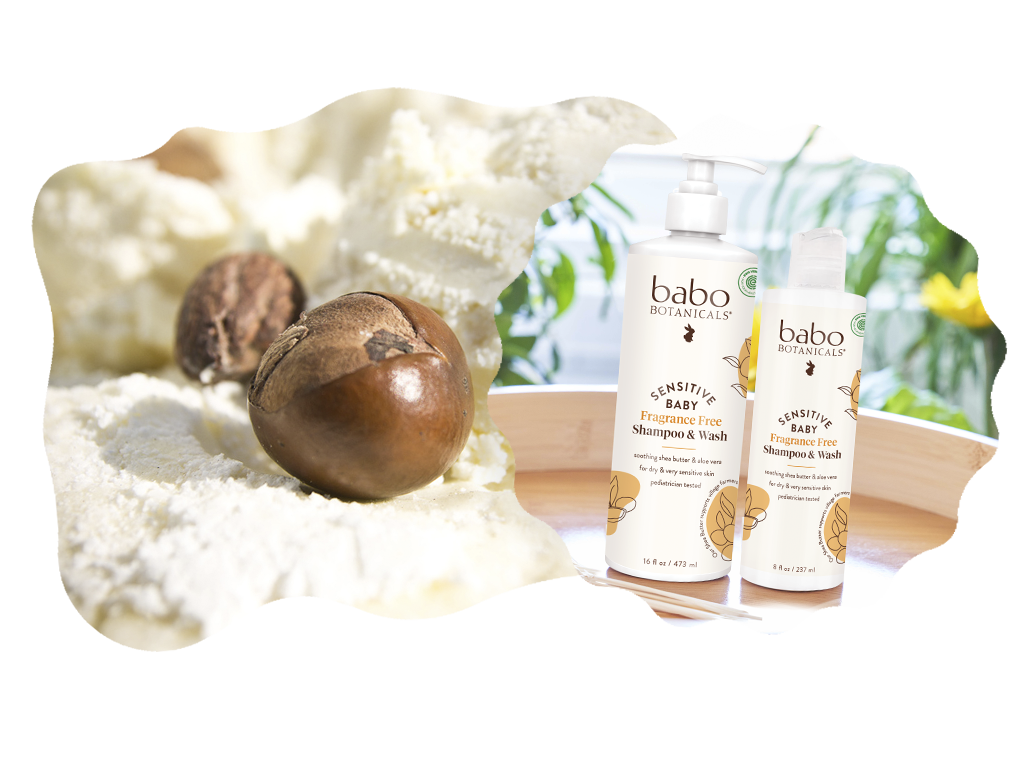 oUR pRODUCTS With Shea Butter