Our expertise lives in our name!
If you look hard enough, you can probably guess our expertise from our name: Botanicals!
We live and breath botanicals:
Their wonderful effects, unique cultivation methods, and the nuances of their use. Since our beginnings, we've worked with nature's scientists, botanists, to carefully select pure, rich, active botanicals, then formulate them in concentrated plant-based personal care solutions. Through our shared passion for plants we concocted a unique blend of organic botanicals known for their potent benefits: our Nutri-Soothe™ herbal blend. Used as a base in our products, Nutri-Soothe™ combines four certified organic botanicals packed with essential vitamins and antioxidants.
LEARN MORE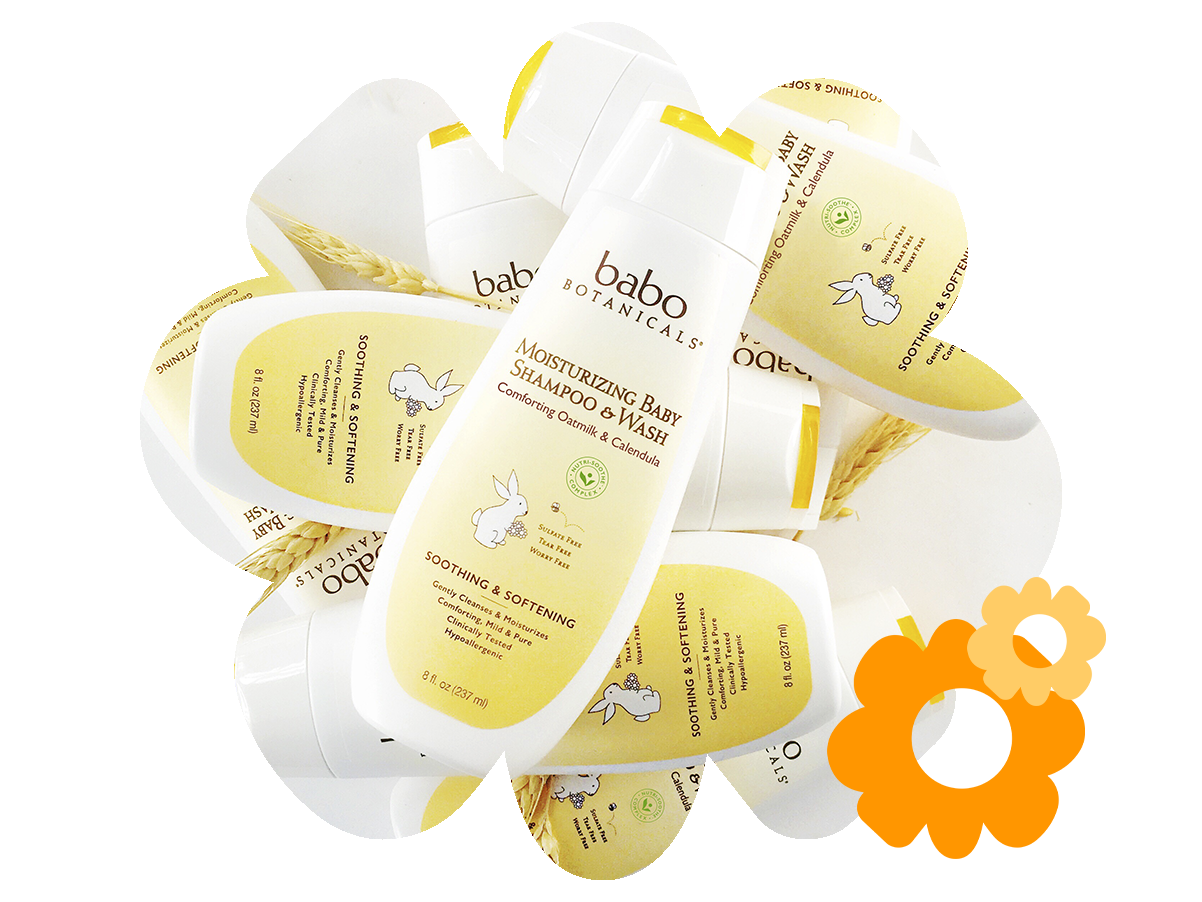 safety is our priority, naturally!
At Babo Botanicals, we genuinely care about both your safety, and the safety of your little ones. This is why we make sure all of your favorite Babo Botanicals products are allergy-tested and dermatologist tested by independent partners. Our proudest moments are always when someone tells us Babo Botanicals helped making caring for their family a little bit easier!
---
We pour nature's goodness in our products and blend it with love and care – and we also pay close attention to the ingredients we stay away from, using some of the industry's highest standards for safety and quality:
No Synthetic Colors & Dyes
No Peanut, Almond or Walnut Nut Oils