Meet nutri-soothe,
our certified organic herbal blend!

A unique concoction to provide you with all of nature's goodness
Developed with expert botanists
The Nutri-Soothe™ Herbal Blend is Babo Botanicals' secret ingredient: a blend of four pure botanical extracts carefully selected to provide sensitive skin and hair with soothing, softening, and protective benefits. Found at the heart of our products, this unique blend was gently formulated in partnership with nature's expert: botanists.
Four Certified Organic Botanical Extracts: Calendula, Chamomile, Watercress and Meadowsweet.
Throughout time, these four nourishing botanicals have been used for skin and hair care in folk remedies and ancient healing. Nowadays, they are recognized by the medical communities for their anti-inflammatory and antioxidant benefits – a cheerful nod to our core belief: that the best remedies can be picked in our backyards. Blended together for their complementary properties, each of these botanical extracts are sourced from organic farms to ensure the purest form, unaltered by chemicals or pesticides.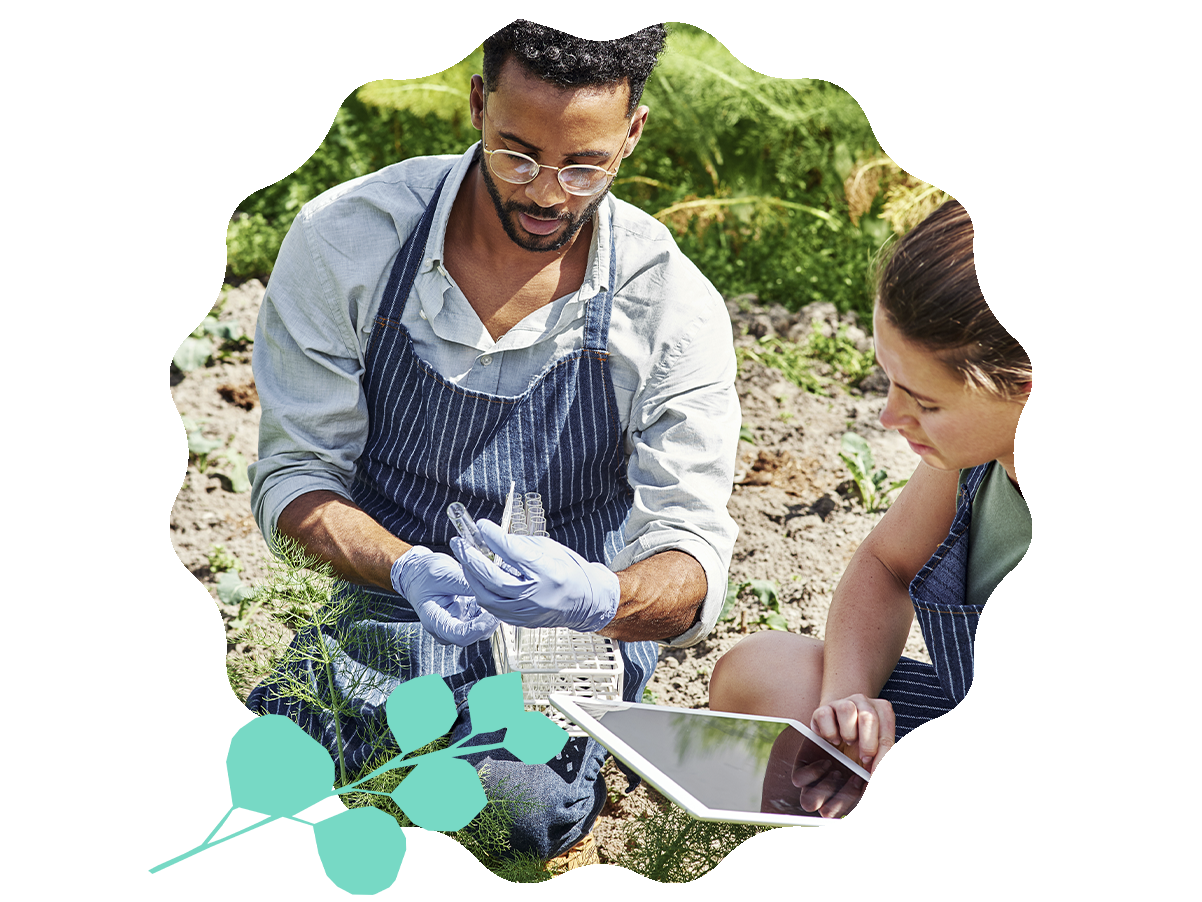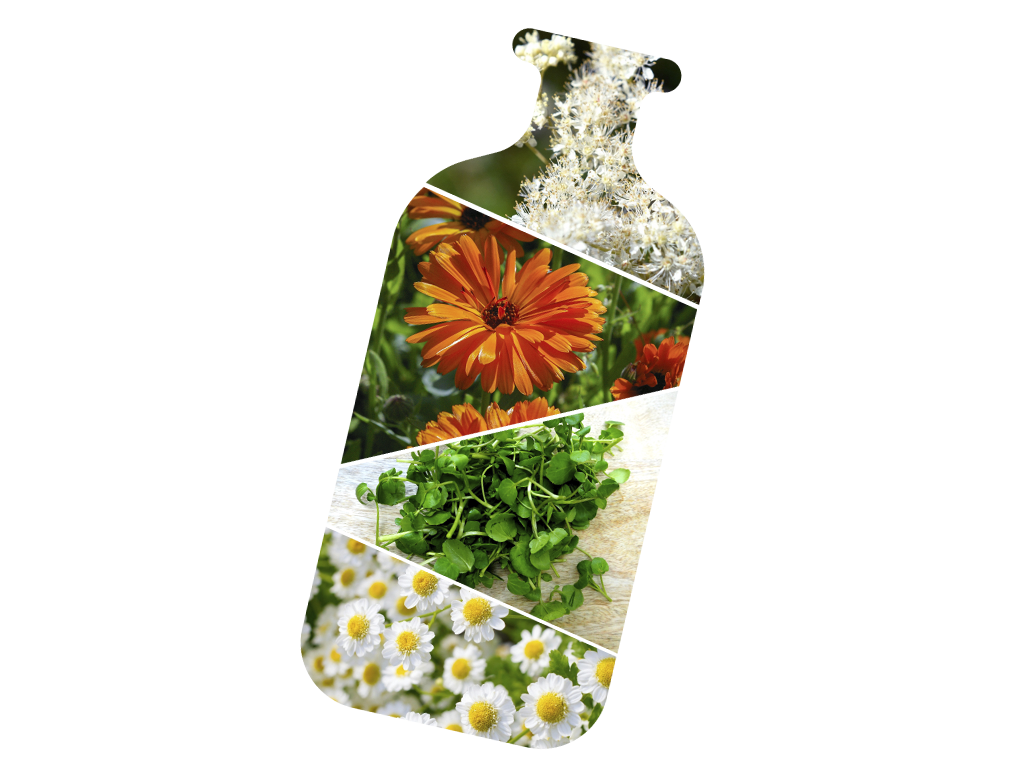 How is nutri-soothe Herbal blend Formulated?
Simply, meticulously, and always with love – the same way Mother Nature taught us! Utilizing a traditional method developed to preserve extracts potency, our botanicals are soaked at precise concentrations in plant-based glycerin to diffuse their benefits (in our waterless products, sunflower oil is used instead of glycerin!). Once concocted, the blend is ready to use and goes right at the heart of our products.
Get to know the Four Certified Organic botanicals extracts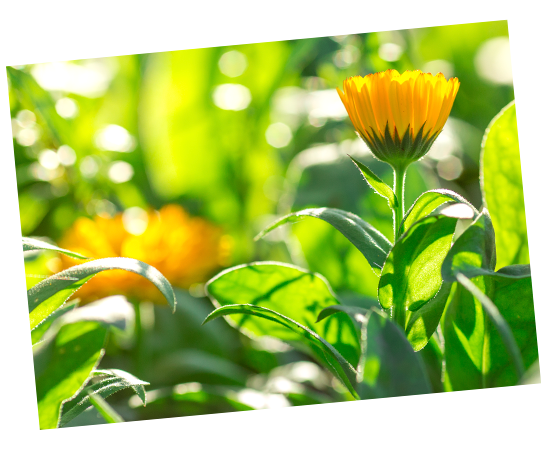 Calendula is an annual vivid orange flowering herb with a long history as a skin-soothing botanical. Ideal for sensitive skin, calendula promotes skin healing and soothing. A staple for many pediatricians for its gentleness, it is often used in remedies for babies and children with skin irritation including sunburns, cuts, scrapes, chapped hands, and minor burns. Calendula is emollient, softening and soothing for skin and for hair.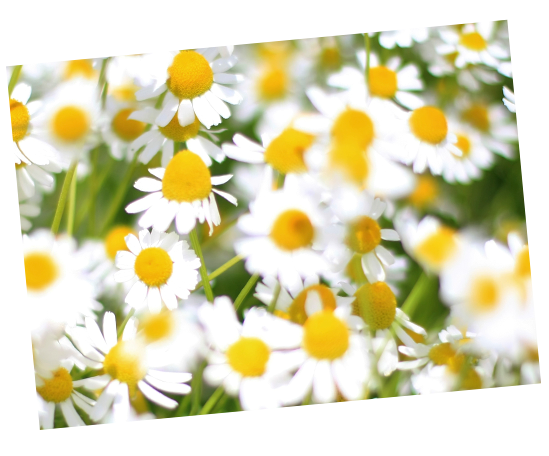 Chamomile is a well-known perennial herb with a history tracing back to Ancient Egyptians who prized it for its healing benefits. Naturally rich in active compounds, Chamomile flowers contains phenolic derivatives and azulene that provide antiseptic and healing qualities that soften the skin. Its anti-inflammatory and anti-allergenic properties make it useful for treating irritated skin and rashes. This multi-tasking ingredient is also well known and highly valued as a rinse to condition hair.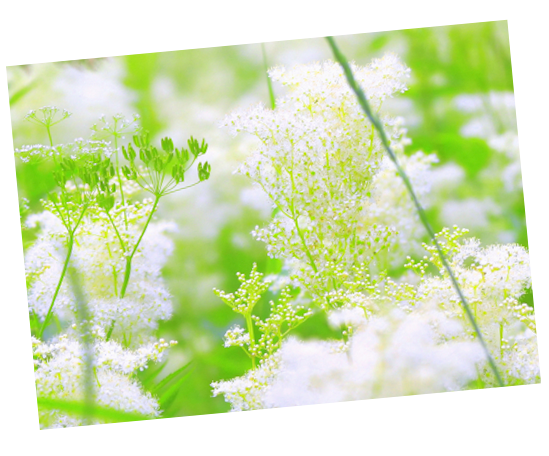 Native to Europe, Meadowsweet is a perennial known as the Queen of the Meadow and was a sacred herb of the Druids many centuries ago. Its creamy scented flowers are packed with Vitamin C and Salicylic Acid, making them an excellent antioxidant and a gentle astringent. Meadowsweet helps reduce skin redness and inflammation and is helpful in treating puffiness, swelling sunburn and itchy rashes.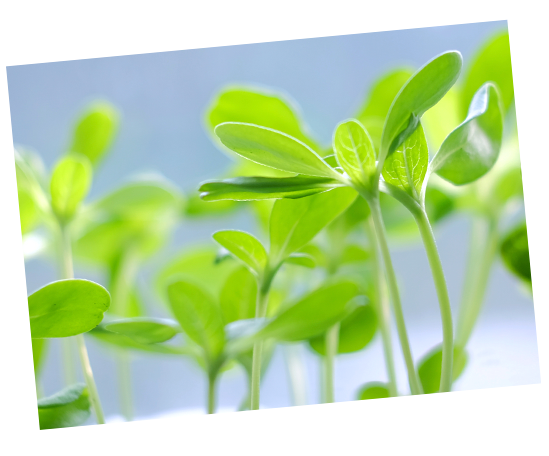 Watercress is an aquatic perennial that flourishes in fresh running water. This nourishing salad green is wonderful for hair and skin: its high Vitamin C and mineral content give it stimulating, cleansing, and nutritive properties. Watercress is also high in sulfur-containing amino acids that are essential to producing keratin to help strengthen hair.