Sustainably sourced passion fruit seed oil

Did you know that every year the Juice Industry uses 900,000 tons of Passion Fruit, also called Maracuja? Of that, 63,000 tons are the seeds or the by-product within the Passion Fruit that is generally treated as processing waste - aka trashed - because they cannot be used for juice making.
Upcycling waste & supporting peruvian farmers

Distinctly aware of how valuable and functional Passion Fruit by-products actually are, combined with our passion for sustainable agriculture, we have partnered with local Peruvians to salvage the unexploited seeds from the fruit industry of Peru and upcycle them ensuring zero-waste and stimulating the local economy providing an additional source of income for the famers who grow and harvest Passion Fruit.
Passion fruit is harvested from a South American vine called the passionflower plant. Very high in tocotrienol and tocopherol, its seeds have a powerful antioxidant content. So how do we get oil from seeds? The Passion Fruit seeds are first washed and dried thoroughly and then pressed into a nutritious, vitamin rich virgin oil. This fluid oil is a beautiful golden color and leaves the skin softened. Passion Fruit seed oil oil helps strengthen the skin's barrier function and protects it from external stressors. It is an effective oil to repair and restore making it an ideal ingredient for hair and skincare products.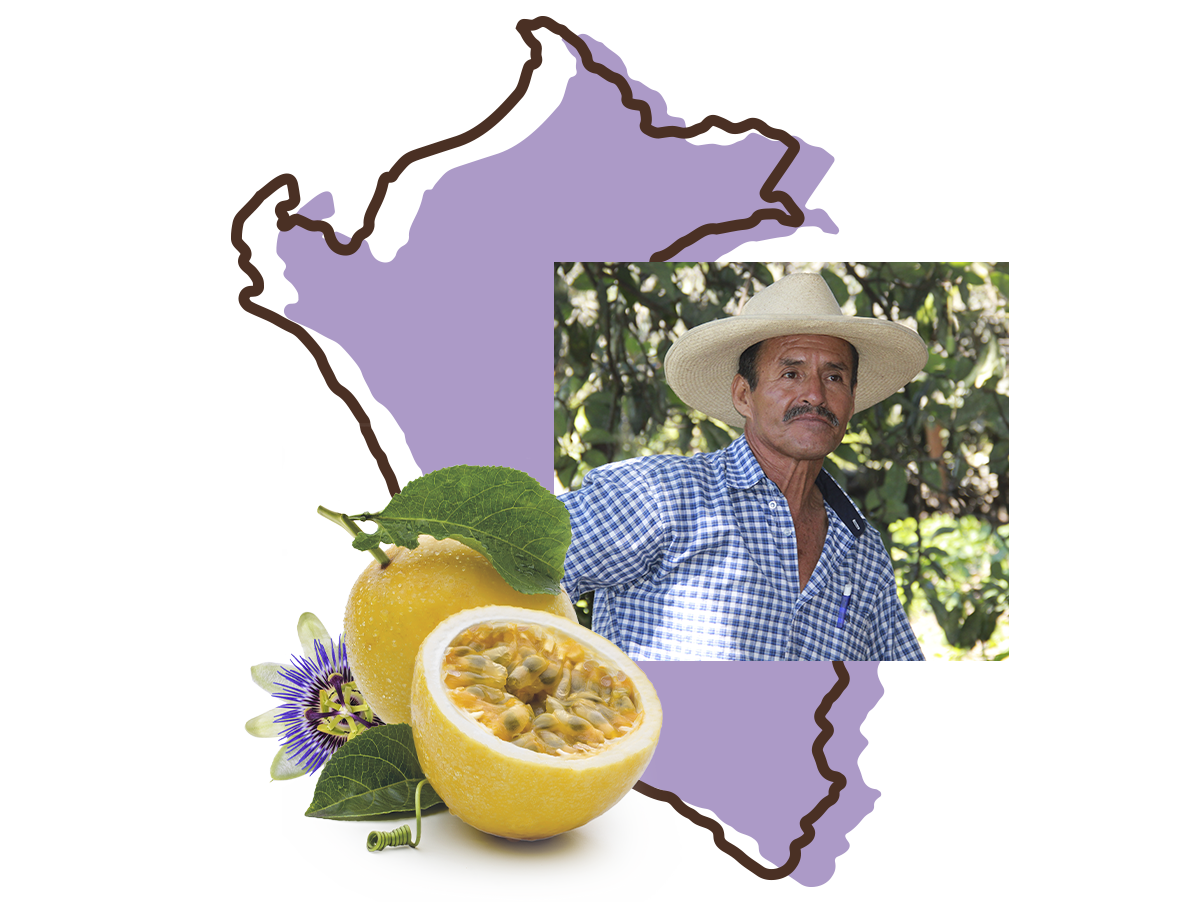 Our Swim and Sport Collection is enriched with sustainably sourced Passion Fruit Seed Oil to help purify and replenish the hair, scalp and skin after the pool, beach or outdoor active play; hiking, running, playground, backyard activities.

At Babo Botanicals, we are committed to sustainably sourcing ingredients that are not only good for people but also for the local ecosystem and the farmers who grow and harvest them with love and care.